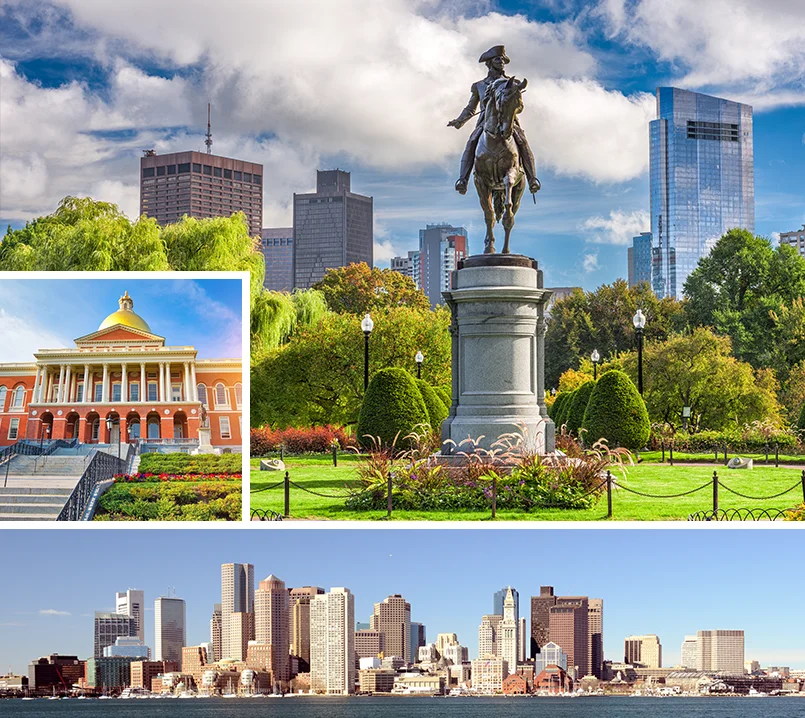 Boston Personal Injury Attorney
The help you need from an experienced Boston injury lawyer who cares about your wellbeing and is dedicated to achieving excellent results on your behalf
If you've been hurt because of the negligence of another party in Boston, the Law Office of Joseph R. Linnehan, Jr. is here to advise you, represent you, and see to it that you get the appropriate level of medical care and compensation for the harm done to you. With 30 years in the practice of personal injury law in the Boston area, attorney Joseph Linnehan knows the law, the courts and the insurance companies relevant to your case. Whether you were hurt in a car accident on Boston city streets or highways or injured in a slip and fall on somebody's dangerously unsafe property, we'll work to resolve your claim efficiently and effectively so you can move forward and regain the quality of life you enjoyed before the accident to the fullest extent possible.
Experience and Results
Boston personal injury attorney Joseph R. Linnehan, Jr. has successfully helped thousands of accident victims recover significant compensation to help them with their injuries. No matter the type of injury or how it was caused, chances are we've dealt with it before and know how to achieve a result on your behalf that compensates you for your medical bills, lost wages, pain and suffering, and other legal damages under Massachusetts personal injury law.
Caring and Compassion
Results are important, but we don't only focus on the legal issues and abandon you as soon as your case is resolved. We understand not only the pain you are going through but also what a disruption and financial hardship it can be to suffer a serious personal injury because of another's negligence. We can help you get the proper level of medical care you need, even if you don't have health insurance and are worried about affordability. We want you to get better and recover – physically and financially – to the greatest extent possible. We care about your well-being and welcome the opportunity to demonstrate that to you.
Comprehensive Boston Personal Injury Law Practice
Our decades of extensive experience in personal injury law means we are ready to take on any type of injury case and shepherd it through to a successful conclusion. Count on our law office for help with any kind of personal injury matter in Boston, including the following:
Auto Accidents. We handle car, truck, motorcycle, bicycle and pedestrian accidents, whether caused by distracted driving, drunk driving, or other negligent behavior. We understand the unique issues involved in different types of motor vehicle accidents, including front-end collisions, rear-end collisions, T-bone accidents, rollover accidents, intersection accidents, and tractor-trailer jackknife accidents. We work to hold all responsible parties accountable for their role in causing a wreck.
Premises Liability. Property owners are required to provide a safe premises free of hidden dangers, and they can be liable to their customers, guests, and others lawfully on the property. Our premises liability practice includes slip and fall accidents in grocery stores and restaurants, shopping mall premises liability, and even municipal premises liability claims, with their strict notice requirements and shortened timelines. We handle more than just slip and fall accidents and hold property owners for dog bites or assaults caused by negligent security.
Medical Malpractice. Doctors and other medical providers are required to practice with the level of skill and care expected of other members of the medical profession in the Boston community. We work to hold Boston hospitals and doctors accountable for surgical errors, misdiagnosis, medication mistakes, and the countless other ways medical professionals sometimes cause harm instead of good through medical negligence. If your case is especially complex, we'll work with other attorneys and medical experts as needed to make sure you get excellent representation that meets your needs.
Products Liability. When manufacturers put products on the market that have been defectively designed, defectively manufactured, or fail to contain adequate warnings or instructions for their safe use, they can and should be held strictly liable for any injuries that result. Our law office is ready to take on manufacturers of consumer products, automobiles or other defective products and hold them accountable to the people they have harmed.
Workplace & Construction Accidents. Many occupations and industries are inherently dangerous, but they can be made more or less safe depending on workplace practices and the activity of third parties on and off the premises. We help injured workers file civil claims in appropriate cases dealing with third-party liability in workplace and construction accident cases, including ladder falls, scaffold collapses, electrocution, forklift and crane accidents, trench and excavation accidents, and other mishaps caused by a third party's negligence.
Catastrophic Injuries. The Law Office of Joseph R. Linnehan, Jr. is ready to take on the most serious and severe cases, including traumatic brain injury, spinal cord injury, burn injuries, fractures, amputation injuries, and soft tissue injuries. We understand the lifetime of expenses and challenges these injuries bring and are prepared to recover compensation that meaningfully addresses your needs.
Get Help After a Personal Injury in Boston. Call Today.
If you or a loved one has been hurt because of another's negligence in Boston, call the Law Office of Joseph R. Linnehan, Jr. for a free consultation at 617-275-4200. We take all cases on a contingency fee basis, meaning we only charge a fee after we are successful in your case. No recovery, no fee. We also advance all costs of litigation so it won't cost you a penny out of pocket to pursue your case. Call anytime for a fast response, and if you can't come to our office, we'll work remotely or come to you as needed. Call our Boston personal injury attorney today for immediate assistance, and let the Law Office of Joseph R. Linnehan, Jr. help you on your road to recovery.