Joseph R. Linnehan, Jr.
Dedicated Boston Personal Injury Attorney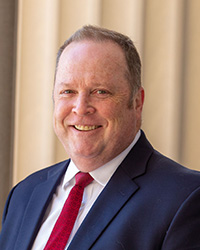 Joseph R. Linnehan, Jr. is the founder and principal attorney at the Law Office of Joseph R. Linnehan, Jr., a personal injury law firm serving people throughout the greater Boston area. Joe is an experienced personal injury attorney who focuses his practice on all types of motor vehicle accidents, premises liability, and workplace accidents, but he also accepts cases involving medical malpractice, products liability, or other causes of personal injury. Joe is committed to achieving excellent results for his clients and has diligently represented people with the most serious and catastrophic types of injuries.
Joe is a life-long resident of Boston and its environs. Born and raised in Waltham, Joe is a graduate of Waltham High School and Boston College. He earned his law degree from the New England School of Law in 1992 and practiced law for nine years before opening up his own law office in 2001. Since that time he has successfully represented thousands of injured people and their families, helping them get the medical care and compensation they need and deserve after getting hurt because of another party's negligence.
Joe is licensed to practice law in all Massachusetts state courts and is an active member of the Massachusetts Bar Association. If you or a loved one has been injured in a Boston car accident, slip and fall, workplace or construction accident, or other personal injury caused by another's negligence, Joe would welcome the opportunity to meet with you and discuss your case. He can be reached for a free consultation at 617-275-4200 or by completing the quick contact form found on this website.
Education:
Boston College (1987)
New England School of Law (1992)
Admissions:
Massachusetts State Courts
Professional Associations/Memberships: