Fewer Cars, More Deaths? It Happened In 2020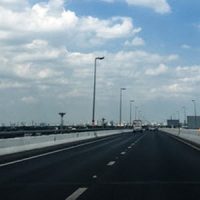 It is no secret that traffic deaths and accidents are on the rise. Whether pedestrian accidents or car on car accidents or fatal accidents or hit and run accidents, virtually every measure of car accidents is on the rise, and has been increasing for many years now.
But one thing doesn't make sense. How did traffic deaths rise in 2020, despite the lockdowns of that year caused by COVID? Anybody who did venture out during COVID lockdowns noticed that there was almost nobody on the roads. So you would think that 2020 would have been a year when traffic deaths went down. But they did not–in fact, in 2020, traffic deaths continued their upward trend–even when the number is adjusted to account for fewer cars on the road.
Why So Many Deaths in 2020?
There is no one definitive reason for what seems to be a very strange contradiction, but experts have a few theories, and the main theory rests with the number one indicator of accidents, and the severity of accidents: speed.
Although there were far fewer cars on the road in 2020, the cars that were on the road, went faster than they ever had (or could) before. We know from studying traffic accidents statewide, that states with the highest speed limits often end up having the most frequent or most severe traffic accidents.
We also know that although fender benders, or minor accidents, decreased during COVID shutdowns, fatalities increased, meaning that the accidents that did happen were much more severe–that is, the likelihood of dying in a car accident if you did venture out, increased during 2020.
It then makes sense that in 2020, with nothing but open roads, and no congestion or traffic to naturally temper the need for speed, cars went faster and thus accidents continued to swing upwards.
Other Reasons
There are other possible explanations as well. One reason could simply be that we were more concentrated near home, and thus, the areas that were frequented during the lockdowns, like near retail or grocery stores, were simply more crowded, more often. Those areas often also have more foot traffic and pedestrians.
Alcohol may also play a role. Locked at home with nothing to do, people may have turned to alcohol for entertainment. That means that people who did get in their car to run an errand or go to a friend's house, were more likely to have been drunk when they did these things.
Some also speculate that the pandemic caused those of us who are safer, or prudent, to stay home, leaving the risk takers alone on our roadways, leading to a quite obvious result.
Call the Law Office of Joseph Linnehan Jr. if you have been injured in a car accident of any kind. We can guide you through the process and help you try to get compensation for your injuries.  Call our Boston personal injury lawyers today at 617-275-4200
Sources:
nhtsa.gov/press-releases/2020-fatality-data-show-increased-traffic-fatalities-during-pandemic
iihs.org/topics/fatality-statistics/detail/state-by-state