Safety And Injuries In Large Crowd Events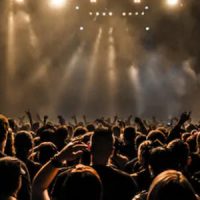 We tend to love events that attract a lot of people. From carnivals, to concerns to sporting events to fairs and festivals–large crowds are often synonymous with a good time. But with large crowds comes another risk: The risk of the crowd getting out of control, and suffering an injury because of rowdiness, or simply because of surging out of control crowds.
Travis Scott Concert Tragedy
It was not that long ago when eight people were killed in Houston at a Travis Scott concert, after the crowd rushed the stage. The victims were crushed or trampled on as the out of control crowd surged forward.
Although it is unknown whether the allegations of the resulting lawsuit are true, simply reading them is an informative lesson in the duties and responsibilities venues have when they host events that have large crowds, and especially crowds that are mobile—that is, where people are standing, roaming, and free to move about.
What Went Wrong?
The allegations from the Travis Scott concert include lack of communication; many emergency responders have said that they only had cell phone numbers to the security inside the venue, not actual radios, which are much quicker and more immediate and universal (additionally, in large crowds, cell phone service tends to be spotty and can get unreliable).
Often, venues will use barricades to try to control crowds, but those barricades, if not placed properly, can actually make crowds more dangerous, as is the allegation in the Houston tragedy.
Even the artists performing have some blame, according to the lawsuit, which alleges that Scott kept performing, when he could have said or done something to calm the crowd down (however, some say that stopping the show may have actually made the situation worse, as it could have incited rioting).
Strategies For Crowd Control
There are ways to set up crowds, to have walkways or areas where there are no crowds; these empty areas (columns or rows that people aren't allowed to stand or sit in) can act as an emergency area, so that if surging happens, there is space and time for people to escape, as the crowd fills these areas.
Although staff security may not be able to help significantly if there is a true rush of a major crowd, just their presence may be enough to deter violent behavior. Staff can also spot those in a crowd who seem to "incite" rowdy behavior, and deal with them before the problem spreads.
Although it isn't known yet exactly what went wrong in the Travis Scott concert, in many venues, there are points where people can enter the venue, without a ticket, or without being officially counted. This can lead to the population at an event getting too big for the venue to handle, without staff actually ever knowing how many people are there.
If you were injured in a venue or at an event, contact the Boston personal injury lawyers at The Law Office of Joseph Linnehan Jr. for help. Call us today at 617-275-4200.
Sources:
youtube.com/watch?v=608lsQfxQk8
tmz.com/2022/07/07/travis-scott-astroworld-victim-family-ezra-blount-concert-safety/