Ethics, Morals, and Large Jury Verdicts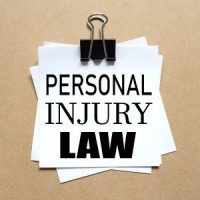 You hear it in the news: When big verdicts happen, the news outlets trumpet the seemingly outrageous compensation a jury gave to a victim for injuries suffered in an accident. Naysayers on social media or on message boards trumpet the broken legal system, and how ridiculous large verdicts are.
But are they? Is a large, multimillion dollar verdict for an injury victim really immoral or unethical?
Jury Issues
This is a real question, and an important one when selecting a jury. In many cases, potential jurors are even asked, as part of jury questioning, whether they would have an ethical or moral problem giving a large verdict to a potential accident victim.
The Numbers Add Up
Remember that when the news reports about a large jury verdict for an injury victim, you are only getting a small part of the story—the actual verdict. You aren't getting the numbers that the jury used to get to such a high compensation award.
Take, for example, a general contractor who was making $100,000 a year, and who can no longer work in his or her field because of injuries suffered in an accident. If that general contractor is in his or her late 40s, he or she has now lost about 20 years of working wages. At that salary, that's $2 million in lost wages—and that's just for wages, without any other element of damages.
A single major surgery, or extended hospital stay, as many of us may know, can cost between $25,0000-$50,000. If someone has an injury that is expected to deteriorate, or cause other problems in the body that will lead to 2-3 surgeries throughout the victim's life, that is between $100,000-$200,000 just for the surgeries—that doesn't even count the hospital stays, or prescriptions.
Speaking of prescriptions, many of us are aware that prescriptions can cost hundreds of dollars a month, even with insurance. Now imagine that because of your injuries, you need to take multiple prescriptions. It isn't unreasonable to get to $200 a month or more in uncovered prescription costs.
At $200 a month, if your life expectancy was another 20 years, that's 240 months, which comes to close to $50,000.
All of this doesn't even count expenses for major, catastrophic injury, such as people who may forever need modifications to homes or cars to accommodate for disabilities, or who may need permanent in home care for the rest of their lives, if they have suffered a brain injury or other injury that prevents them from safely being alone in a home.
Non Economic Damages
All of this is just economic—it doesn't even account for the emotional or mental trauma, or the loss of enjoyment of life, or the anxiety, sadness, or depression that comes with catastrophic injury.
The next time someone questions whether large jury verdicts are ethical, perhaps the better question would be, is whether it would be ethical to not help compensate someone whose life has been altered through no fault of their own.
We can help you get compensation to help get your life back on track after a major accident and injury.  Call the Boston personal injury lawyers at The Law Office of Joseph Linnehan, Jr. today at 617-275-4200 for help with your personal injury case.
Sources:
drkushwaha.com/education/much-back-surgery-cost/
facs.org/advocacy/federal-legislation/liability/guide-to-liability-reform/ending-the-confusion/