Victims Can Recover for PTSD After an Accident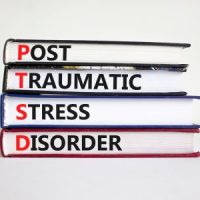 The phrase PTSD has taken on different meanings in our culture. People often joke about having PTSD from any number of situations. But PTSD is very real, and very serious—and it can happen to accident victims after almost any kind of accident.
The History of PTSD
Post Traumatic Stress Disorder or PTSD was once not understood.
People thought it was anxiety, depression, or in some cases, just all in a victim's head. But as research evolved—particularly, research on soldiers returning from service—doctors eventually learned that PTSD was a real condition separate from other emotional disorders, so much so that PTSD is now a recognized disorder in the Diagnostic and Statistical Manual.
How Does PTSD Start?
One thing that distinguishes PTSD from other kinds of anxiety, is that PTSD is caused by a specific event. That event, for accident victims, is the accident itself, but for others, it may be the occurrence of a crime, an assault, or a traumatic situation.
There are certain events that doctors now recognize and known causes of PTSD. Being involved in any event that causes, or which even threatens to cause, death or great bodily harm, is known to trigger the onset of PTSD. If someone witnesses a loved one or family member experience death or great bodily harm, or the risk of either, this also is enough to trigger PTSD.
Recognizing PTSD
How does somebody know that they have PTSD? The symptoms are similar to other kinds of mental and emotional disorders—but not completely identical.
PTSD victims may avoid situations that are similar to those where the accident or traumatic event happened. In the case of an accident victim, if, for example, someone was in an accident making a left turn, they may avoid intersections with left turns, or avoid the intersection where the accident happened altogether.
Fall victims may avoid or have problems walking in certain stores, as the simple act of shopping can trigger memories of the victim's fall.
Accident victims may experience PTSD when there are sounds nearby, like a bang or a smashing sound, that mimic, or bring back the memory of, the sound of the car accident.
Ever notice how alert you are when you sense there may be danger around? Your senses seem heightened and you are conscious of every sound and movement. That's what PTSD sufferers experience as well; the feeling of being overly alert and "on guard" can make a PTSD sufferer exhausted, nervous, or unable to concentrate. The victim's ability to get a good night's rest may also be affected.
Getting Compensation
Victims suffering from PTSD can recover compensation for what they are experiencing, and for how the PTSD is affecting their life. The key is presenting to the Defendant, and ultimately, to a jury, the specific symptoms that show that the victim is suffering because of the PTSD.
You can receive compensation for the ways your accident has affected your life.  Call the Boston personal injury lawyers at The Law Office of Joseph Linnehan, Jr. today at 617-275-4200 for help.
Sources:
samhsa.gov/mental-health/post-traumatic-stress-disorder#:~:text=Post%2Dtraumatic%20stress%20disorder%20(PTSD)%20is%20a%20real%20disorder,or%20severe%20injury%20has%20occurred.
mayoclinic.org/diseases-conditions/post-traumatic-stress-disorder/symptoms-causes/syc-20355967