Lawsuits For Injuries Caused By Dogs And Dog Bites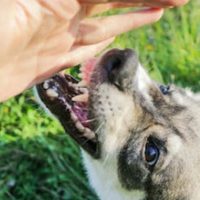 Dogs, as they say, are man's best friend. Except when they aren't, and they cause us injury. Massachusetts dog laws are pretty tough on dog owners with dogs that injure other people, and allow victims wide leeway to sue for injuries that are caused by other people's dogs.
Strict Liability for Dog Bites
In Massachusetts, owners of dogs are strictly liable for the injuries that are caused by their dogs. That means that the victim only needs to show that the dog injured them and that the dog's actions caused the injuries. The victim doesn't have to show that the owner did anything wrong, or that the owner failed to do something they should have done.
This also means that there is no "one free bite" rule, as it's popularly called. The owner of a dog that bites someone can't defend themselves by saying the dog has never bitten anyone before, or that the owner had no idea that the dog would react violently. The owner can be sued even if it's the dog's very first bite.
Not Just Bites
Note that the law imposes liability for people whose dogs "injure" someone else. That means that liability isn't just limited to when a dog bites someone. Any injury caused by a dog makes the owner liable.
That may even be non-intentional, nonaggressive acts that cause injury. For example, a playful dog can knock over an elderly person or a young child, causing injury. The dog may accidentally scratch someone with its claws while playing. There are any number of ways that a dog, playfully or viciously, can injure someone without actually biting.
Defenses to Dog Bite Lawsuits
A dog owner has some defenses to dog bite lawsuits. One may be when there is a question of who the owner is. Many times couples living together share ownership of an animal. Someone may be watching someone else's dog for an extended period of time, and serving as a "temporary owner." All of these can give rise to questions over who the owner of a dog actually is.
Provocation
The law also allows someone to defend a dog bite case, by saying that the dog was provoked.
As you can imagine, this can lead to some dog psychology; it may be hard to tell when a dog is being provoked, or what actions by a person are provoking to a dog. In fact, it may even be hard to tell whether "provoking" can be any action that incites or excites a dog; or must it be an aggressive act towards a dog?
Criminal Acts and Torts
Anybody who is bitten while committing a crime or a tort cannot sue for dog bite injuries. Usually, this involves trespassers, who usually won't be able to sue if they are bitten while trespassing. However it may also apply to criminals bitten while in the act of committing a crime.
Call our Boston dog bite lawyers at The Law Office of Joseph Linnehan, Jr. today at 617-275-4200 to help you if you have been bitten by, or injured by, a dog or other animal.