What Is Strict Liability?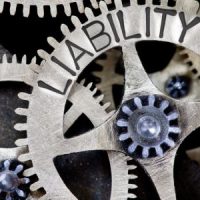 You probably know that when someone is negligent, that you can sue for injuries caused by that negligence. But negligence is not the only way to recover damages, and sometimes you can recover compensation for your injuries, without having to prove anybody was negligent at all.
That's possible because of the legal doctrine called strict liability. Although strict liability only applies in a certain number of, and certain kinds of cases, strict liability can allow a victim to recover damages, and prove their case in court, much easier than standard negligence can.
Standard Negligence Cases
In a typical negligence case, a victim needs to show that the other side did something wrong, or failed to do something that it should have done. In other words, the victim has to answer the core question of whether or not the other side failed to act in a way that a reasonably prudent person or company would have acted.
The Benefit of Strict Liability
But strict liability allows a victim to bypass that question, and eliminate the need to analyze the Defendants actions or inaction. The Defendant can be held liable for injuries, even where the Defendant didn't actually do anything wrong.
The mere fact that the victim was injured, is enough to show that the Defendant did something wrong (although the victim still needs to show that his or her injuries were caused by the Defendant, and still needs to prove the nature and extent of the victim's injuries).
When is Strict Liability Used?
One area strict liability often applies, is in cases that involve defective products that cause people injuries.
When a defective product injures you, you only need to prove that the product actually was defective. But once that's shown, it doesn't matter whether the manufacturer knew it was defective, or what measures the manufacturer took to make it safe, or whether the manufacturer did anything out of the ordinary: The product is defective, you were injured, and therefore you, the victim, win the case.
Strict liability is only available in a limited number of types of cases. Product liability is the primary area, but dog bite cases can be strict liability. In some cases, when people are working with inherently dangerous items or activities, such as working with electrical wires, heavy construction equipment, or weapons or firearms, the law may make those using those items or working with them strictly liable for injuries that they may cause.
Defenses to Strict Liability Cases
There can still be defenses to strict liability claims, but they are usually statutory, or they may focus on your behavior. For example, although strict liability applies to products liability cases, the Defendant can still allege that you did not follow the directions to use the product, or that you didn't use the product for its intended purpose.
Whether negligence, strict liability, or any other cause of action, the Boston personal injury attorneys at the Law Office of Joseph Linnehan Jr. are here to help. Feel free to ask us anything about the law, or about your case.  Call us today at 617-275-4200
Sources:
law.cornell.edu/wex/strict_liability
justia.com/injury/negligence-theory/strict-liability/