Who Is Liable For Gun Violence?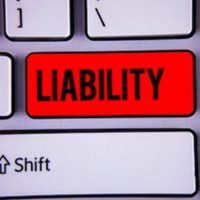 When people are injured by guns, it may not seem like there is anybody to sue; there may be someone criminally liable, but as far as a business or person being careless, or suing the manufacturer of the gun, it may feel like there aren't many avenues to recover damages for your injuries.
But in many cases there are—this is despite the existence of many federal laws that prohibit suing gun manufacturers for injuries caused by their guns (unless the guns are defective or don't work properly, in which a product liability lawsuit can be brought by the injured families).
State Laws
In many cases, gun victims can sue manufacturers for injuries caused by guns under state law statutes that may not directly relate to the manufacturing of the gun.
This was exactly the case in the Sandy Hook shooting lawsuits. There, families sued under state laws that related to false advertising and improper marketing of the guns. The families argued that these kinds of lawsuits were not prohibited by federal laws that protect gun manufacturers. Manufacturer Remington eventually settled with the families.
But suing gun makers and manufacturers isn't the only potential way to recover from injuries or damages caused by guns. In many cases, there are other parties that can potentially be liable.
Premises Liability
For example, if gun violence is committed on a business property, the business owner may be liable for failing to have adequate security, or not conducting security checks.
Of course, the nature and level of security needed will depend on the type of business it is, but when gun violence happens on someone's property, it is likely not the first crime committed there—often, the property owner could anticipate criminal activity but failed to do anything about it.
Negligent Entrustment
Sometimes, adults allow weapons to fall into the wrong hands. They may allow young kids to have guns, or stores may sell weapons to underage customers. Victims can often sue in these circumstances for the negligent entrustment of weapons to those who should not have access to them.
Stores can also be held liable when they sell guns to people that they should have known, should not have a gun. Many gun sellers do not verify age, or do any required background checks.
Background Checks
Some people carry guns as part of their work. When someone causes gun violence while working, or in the course of their employment, a victim is allowed to ask whether the employer failed to conduct background checks on the employee, to see if there may have been something that would have alerted the employer to the fact that this employee should not be carrying a gun.
Accidents
Not all gun violence is intentional; in many cases people accidentally fire weapons, or fire them places they shouldn't be fired into. Owners may be liable and insured for damages caused by the accidental discharge of a firearm.
Was someone that you care about injured because of a gun or gun violence? The Law Office of Joseph Linnehan Jr. can help you get compensation for your injuries. Call our Boston personal injury lawyers today at 617-275-4200.