Why Does The Pedestrian Death And Car Accident Death Rate Keep Rising?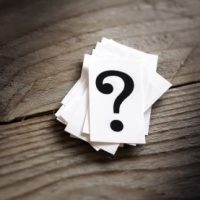 Often, it can take a few years before accurate traffic accident statistics are official and released. Such is the case with 2020 statistics, which are starting to come out now. And while you would think that 2020, with its pandemic-related shutdowns, would have yielded a lower traffic accident rate, you would be wrong.
In fact, 2020 bucked common knowledge in two ways: There were more traffic fatalities despite there being fewer cars, and there were also more pedestrian deaths, despite, again, fewer cars as well as more technology in the cars that we drive.
How the COVID Shutdown Affected Car Accidents
So how is it that with fewer cars, there managed to be more, and deadlier, accidents? The answer may lie in one factor: speed. Yes, there were fewer cars on the road. But because there were fewer cars, the cars that were on the road went much faster.
In fact, the speed of a vehicle is the number one correlating factor in how likely it is that an accident is deadly or not. Of all states, the state of Texas had the largest number of traffic fatalities. Texas also has roads with the highest speed limits; some are as high as 85mph. Rural areas also often have a high death rate on a miles-traveled basis; these are open roads, where cars often go as fast as they want to go.
Other factors may involve alcohol; being stuck at home, more people may have turned to alcohol for entertainment at home, and more of those people may have gotten behind the wheel.
Simply walking more may have caused more pedestrian accidents, as many people, stuck at home, may have walked for exercise or entertainment.
Are the Roads Themselves Dangerous?
Outside of the unique circumstances of 2020, many experts have started to question our roads. People want roads to do two, contradictory things: (1) get us to where we are going as fast as possible, and with as few stops as possible, but also (2) we want our roads to give us access to what we need—shops, retail, entertainment, or grocery stores.
This kind of "double duty" will never work; you simply can't have faster roads, combined with more retail and commercial development, but that is what we are trying to get our roads to do for us.
Technology Isn't Helping
Before you say that technology will help, it is of limited use when it comes to pedestrian deaths. Pedestrian deaths often fuel the death rate for motor vehicle accidents, and pedestrian deaths have gone up by 50% since 2009.
Most cars do not have pedestrian avoidance technology, and the ones that do, often offer that technology as an expensive add on.
Call a Boston car accident lawyer at The Law Office of Joseph Linnehan Jr. for help if you have been hurt. Call us today at 617-275-4200.
Sources:
nhtsa.gov/press-releases/early-estimate-2021-traffic-fatalities#:~:text=Data%20estimates%20show%20the%20fatality,of%202021%2C%20compared%20to%202020.
nhtsa.gov/press-releases/traffic-fatalities-estimates-jan-sept-2021
vox.com/22675358/us-car-deaths-year-traffic-covid-pandemic