Why Are Rideshares More Dangerous Than Other Forms Of Transportation?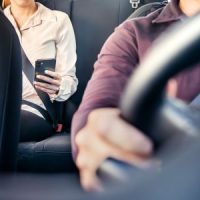 Anytime you get into a car with a driver, you take a risk. That's not just a risk of the unknown—such as what other drivers on the road may do—but it also includes the risks involved in the person driving.
Ordinarily, there is at least some bit of security, assuming you have some familiarity with the person driving the car. But when it comes to rideshare drivers, like Uber or Lyft, there is the great unknown: Who is actually behind the wheel, giving you a ride?
Not Much is Done by Rideshare Companies
Rideshare companies may conduct driving background checks, and perhaps basic checks to ensure the driver is not a sex offender or a violent criminal, but they by no means are conducting comprehensive interviews, or doing anything else to ensure that the person driving you is competent and able to do so. And the inherent nature of rideshare driving creates potential liabilities that don't exist in normal situations.
For example a rideshare driver may simply have an unfamiliarity with the roads and highways. Think of the city you live in, and that you know best: you may be generally familiar with the roadways, but do you know every route and every roadway? Probably not.
Distractions Abound
That means that a large part of a rideshare driver's job is driving on roads that the driver may not be very familiar with. That can lead to distractions, like looking at maps or phones, for driving guidance and direction.
Speaking of distractions, drivers, in an effort to be polite (and perhaps earn a tip), will often try to make conversation. Making conversation with a  complete stranger can take focus away from the road.
Too Many Hours
Uber and Lyft passengers have another potential hazard: Drivers may simply be tired. Rideshare is part of the "gig economy," and many people who do this are doing it as second jobs or "side hustle." That means they may have a day job, putting them on the road when they are tired, or when they should be resting.
Drivers who rely on rideshare driving income, may be more likely to drive while sick, or while taking prescription medication, making them more likely to get into a car accident.
Complex Cases and Issues
Rideshare accidents can also present unique problems, because the rideshare driver can injure people inside the car, or others outside the car or in other vehicles. Making matters more complex, rideshare drivers can injure people while working or while looking for jobs or traveling to pick up a scheduled passenger.
Different insurances may be available, depending on when the accident happened, and who was injured. This doesn't even get into another area of liability, which is whether Uber or Lyft may be liable for something their drivers may do on the roadways.
We handle rideshare accidents and injuries that are caused by them.  Call the Boston personal injury lawyers at The Law Office of Joseph Linnehan, Jr. today at 617-275-4200 for help.
Sources:
uber.com/us/en/drive/insurance/
alllaw.com/articles/nolo/auto-accident/are-uber-and-lyft-liable-for-passenger-injuries.html