Don't Rely Too Much On Pedestrian Avoidance Technology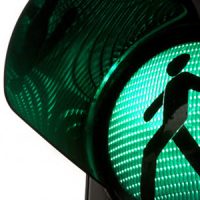 As the years have gone on, cars have become equipped with more and more technology to help us avoid accidents, or make them less severe, if we are involved in an accident. Most of the technology works, and has reduced the amount and severity of accidents. But one area where technology is lacking and where it has done little to affect or alter the accident rate, is with pedestrians, and the technology that is supposed to avoid or minimize the risk of car on pedestrian accidents.
Not Very Advanced
Compared to other kinds of technology, pedestrian avoidance technology is actually pretty primitive. It works one of three ways: Either by using the car's camera system, with radar, or through a combination of both.
When keeping us in our lane, the car's systems only need to "see" paint on a roadway. Most car detection systems can "see" a car coming from a given direction and avoid a collision. But that relatively simple system of radar and camera is usually insufficient to truly avoid an accident with a pedestrian.
Pedestrians are smaller, move slower, and can easily blend into the surroundings. That means that more advanced artificial intelligence is needed to recognize a pedestrian and stop or slow the vehicle. Unfortunately, many cars don't have that technology, and the radar is often virtually ineffective.
Poor Statistics Show the Technology Doesn't Work
The technology becomes even more useless, when the lighting conditions are bad, or at higher speeds.
By one measure, avoidance technology worked in only 40% of cases. But that was in broad daylight. That number got worse when there were multiple pedestrians.
And those numbers are for adults. For children, most avoidance technology was only able to avoid accidents in about 10% of all cases. Increase the car's speed only slightly, even just to 30mph, and the technology was useless, unable to avoid any pedestrian accidents with minors.
And it doesn't matter if you're an adult or a child in low light, because as it gets darker, the avoidance technology was unable to stop any accidents at all, with either minors or adults. Cameras rely on light and the low light means that cars need to use only their radar, without camera assistance, making them ineffective because radar-only is the least effective pedestrian avoidance technology overall.
Doesn't Matter Which Car
The success (or failure) rate also didn't vary on vehicle; buying a more expensive car doesn't make your pedestrian technology any more effective.
In the end, having this technology is better than not having it, but it's a long way from actually being able to make a meaningful difference in the number of pedestrian accidents on the roadway.
Call the Law Office of Joseph Linnehan Jr. if you have been injured in a car accident involving a pedestrian.  Call our Boston personal injury lawyers today at 617-275-4200
Sources:
motorbiscuit.com/pedestrian-detection-technology-need-know/
thedrive.com/news/44141/pedestrian-collision-avoidance-systems-make-no-difference-in-the-dark-iihs