Are You More Likely To Die In A Hospital On The Weekend? Maybe So.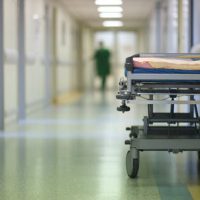 When it comes to a medical outcome in a hospital, there is seemingly no way to predict when a bad outcome like death is more likely to occur. It is seemingly a random occurrence—or at least dependent on why you are being admitted. But there are some studies that suggest that when it comes to dying in a hospital, there may be times when you are more likely to be a victim of medical malpractice: On the weekends.
Death is Higher in Hospitals on Weekends
According to many studies, the incidences of death are about 15% higher for patients that are admitted into hospitals compared to being admitted during the week. The death rate was higher with heart attacks, strokes, and accident victims, but the increase in the death rate on weekends was consistent regardless of the type of injury.
Children had a higher risk of dying when admitted over a weekend, but in all age groups, the likelihood of death in a hospital increased when a patient was admitted on a weekend. This is all despite the fact that overall, the patient survival rates in hospitals have gone upward throughout the years.
Why The Deaths on Weekends?
This is called the "weekend effect," and although experts don't know why exactly this happens, there are some theories.
Some experts say that on weekends, specialists are not as available, or they may take more time to be reached, meaning patients wait longer for the care that they need when they are admitted on a weekend.
Weekend staff in hospitals may be reduced, leading to delays in diagnostic tests, or reading them. Patients with conditions that need immediate attention may not get that attention over the weekend. Since weekend hours may be seen as less desirable, they may go to newer, less experienced doctors.
When hospitals are understaffed, they end up having to call in on-call physicians. Being called away from free or family time, many doctors may be more likely to overlook symptoms, or give less time or attention to patients.
Trauma Centers Do Better
These are just theories, and it's important to remember that although the death rate in hospitals goes up over the weekend, that may not be because of malpractice—for example, there may just be more serious injuries on weekends, as people may drink more, engage in extreme sports, boating, motorcycling, or just have more time to get themselves in trouble.
However, it is worth noting that trauma centers, which tend to have staff 24 hours, and which are specially equipped for emergencies at any time, don't tend to have the increased death rates on the weekend. Hospitals with specifically designated trauma centers may do better minimizing deaths on the weekend, than the typical city or county hospital may do.
Call our Boston personal injury lawyers at The Law Office of Joseph Linnehan, Jr. today at 617-275-4200 for help in your injury case if you have been a victim of medical malpractice.
Sources:
medpagetoday.com/emergencymedicine/emergencymedicine/70661
cnn.com/2018/01/22/health/weekend-effect-cardiac-arrest-study/index.html