Class Actions: Why Do We Need Them And What Do They Do?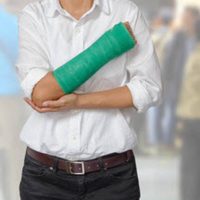 You hear about class action lawsuits in the news all the time. Many times, the judgments or verdicts that come out of class action lawsuits seem huge. But just what is a class action lawsuit, and why do people file them?
Example of a Class Action Lawsuit
The best way to describe why we need class action lawsuits is by giving an example.
Let's say that your bank illegally decided to steal a dollar from your bank account every year. They did this with each one of their customers. Would you sue the bank for a dollar? Probably not; the time and money it would take to sue just to get your dollar back would probably not be worth it for anybody.
But the bank is stealing $1 from every one of its customers. That's a lot of customers, and a lot of money the bank is making illegally. Yet, it cannot be held accountable, because each person it steals from has the same problem: it's just not worth suing for $1.
The Class Action Lawsuit Can Help
Enter the class action lawsuit. The class action lawsuit allows all the people the bank stole from, to join together. Now, the lawsuit isn't for $1—it's for every dollar the bank has stolen from each one of its customers, in total. Now, the bank is sued for real money, and the parties bringing the class action can all get their dollar back, without having to spend the time and money they would need to spend bringing individual lawsuits.
Not every person who was stolen from, has to sue—if you had your dollar stolen, you will be automatically part of the class action lawsuit, and you don't have to do anything other than take steps to claim your money, if there is a settlement or verdict in the case.
Of course, class action lawsuits aren't just for small-dollar amounts. In many cases, there may be millions of people who were damaged in the same way. For example, thousands, tens of thousands, or millions of people may have been injured by a defective airbag, or a defective medicine. Are we going to have each one of those people file the same lawsuit over and over?
We don't have to do that because we have the benefit of the class action lawsuit. One person can bring the suit on behalf of the class, and in one case, everybody can get the recovery they need or deserve.
Proving Class Action Status
It isn't easy filing class action lawsuits. Before you get to the merits of the case—that is, whether the Defendant actually did anything wrong—you have to show the court that you even deserve to file as a class. You need to show the Defendant's actions were the same in all cases, and that all the Plaintiffs had a similar type of injury, and that there are enough Plaintiffs (victims) to justify filing the class action.
We can help you determine what kind of personal injury case is right for you. Call our Boston personal injury lawyers at The Law Office of Joseph Linnehan, Jr. today at 617-275-4200 for help.